Creating visions
of the nature
around me
I am a full-time Northern Ontario artist-adventurer. My work speaks of the beauty of the landscape I love to explore.  I am both fascinated and inspired by the impermanence of textures, colours and shapes in nature. As I create, I do not attempt to imitate some predetermined reality. Every day is different when I am in the woods - my source, and so, every piece I create reflects the ebb and flow of the natural environment.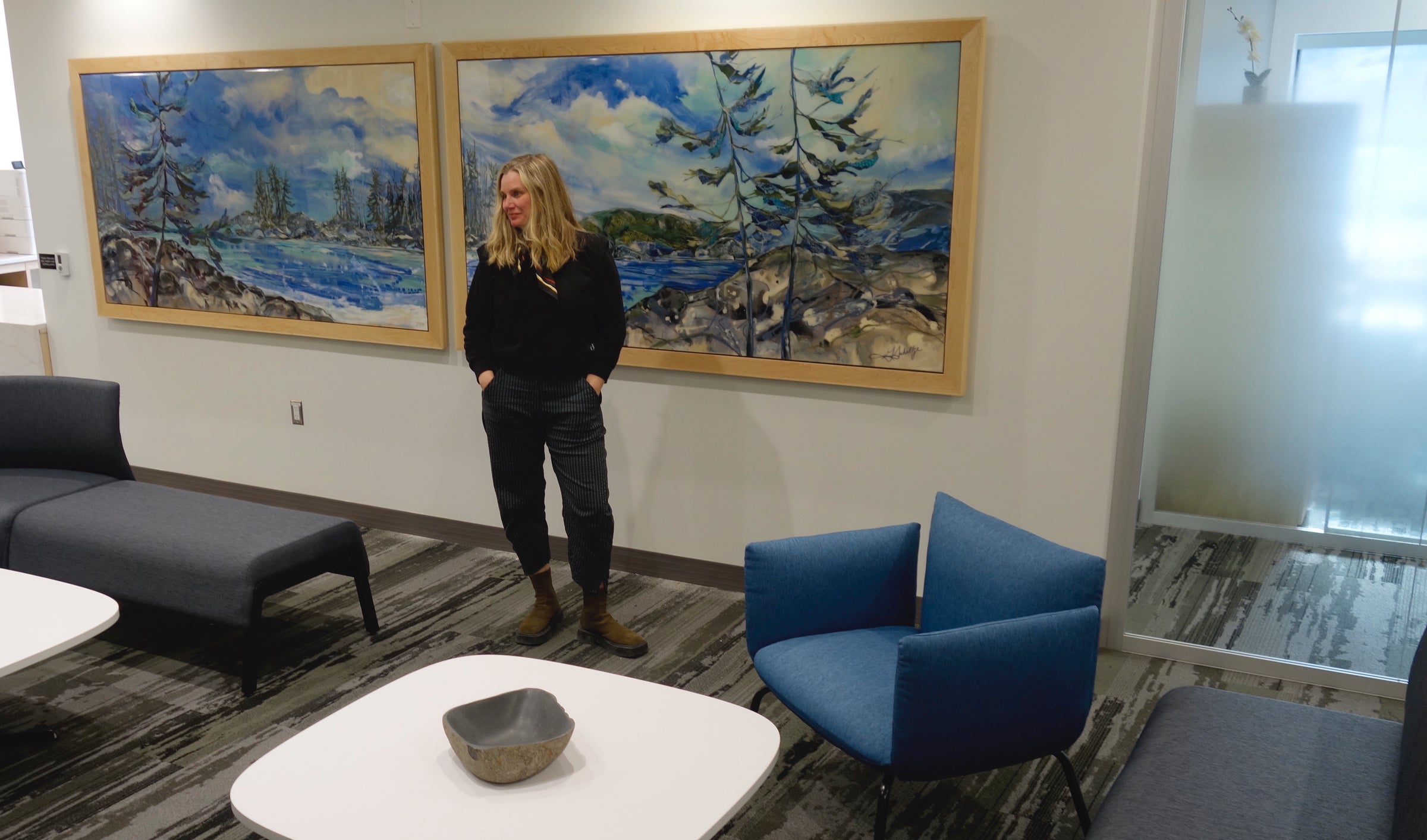 CORPORATE ART
Make an impact
I work with clients to create art that enhances their strategic direction and sets the tone of their space.
Click here for more information
It was a pleasure to work with Gillian to create a beautiful mixed media piece for my business' new location. From beginning to end...the collaboration was phenomenal. Her creation is viewed by patients and clients aline, and it is simply breathtaking.
Working with Gillian was an absolute joy. Her textile piece beautifully captured the essence of my cottage's landscape, allowing me to bring the serenity and tranquility of that special place into my home.
Gillian does exceptional work. This unique piece of our waterfront is incredible. Her attention to detail and care for her work is deeply embedded in her art. Thank you Gillian!
Your talent and attention to detail is truly incredible. Your appreciation of nature and the colours you use speak to my soul.
I feel so honoured to have this piece and beautiful interpretation of home sweet home in my NYC apartment, where the world looks so different.
Words alone do not describe the amazing personal experience we had with Gillian, in addition to the tangible conned experience we continue to have daily with her beautiful art in our home.